[ad_1]

Missy Elliott was traveling "back down memory lane," like Minnie Riperton, early Wednesday (4/18/2018) and she did it all online. In a beautiful tweet, she reminisced about her days as part of hit producer/Jodeci member, Devante Swing's, record label, Swing Mob, in the 1990's. While reminiscing about the good ol' days with her prior mentor, she also confessed about the struggles and insecurities she faced at that time…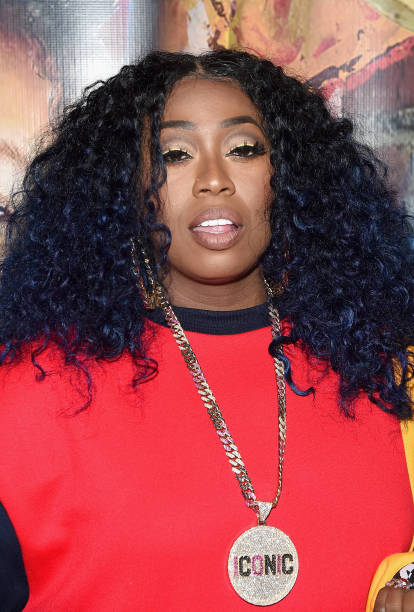 Missy Reveals Past Insecurities As Part Of Devante Swing's Group
The "Supa-Dupa Fly" singer/rapper/producer recalled her first big break in the Swing Mob girl group, Sista. Missy was the lead singer of the group, but that title still couldn't block the physical insecurities Missy says she had, in comparison to her Sista group members.
"…Before I was a solo artist i was in a girl group called SISTA! We were under The LEGENDARY guy group Jodeci we was their girl group! The best Memories from VA 757 this was my early stages as a writer & a singer Nah I cant sing like BEY‍ & I was really insecure because at the time I didn't see myself as pretty & amazing like my group members nor the size that the industry mostly saw for artist," wrote Missy in her tweet.
Through it all, she's still grateful to prominent music industry executive, Sylvia Rhone, for sparking the match that ignited the firestorm of a careers she and her mentors have had:
"I am humbly grateful for @iamSylviarhone for believing in us & Devante & Jodeci…"
She continued with a joke about writing a bunch of weed songs back then, LOL…and about the old school hairstyles they were rockin.' Check out Missy's full tweet below…
Stevie J. & K-Ci Had BRUTAL FIGHT After HORRIFIC Thing Was Done To Missy Elliott
Although things are cool between Missy Elliott and Devante' Swing these days, according to what hit producer/"Love & Hip Hop" star, Stevie J. revealed last year (2017), it was NOT always that way.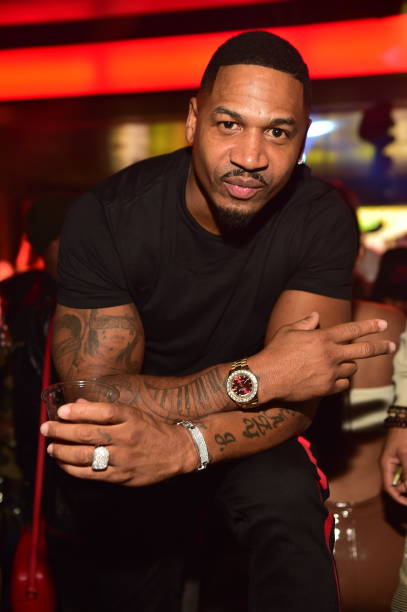 Stevie J. dropped some massive bombshells about his time working with Devante Swing's then Swing Mob artists, Missy Elliot, Jodeci, Ginuwine, Tweet, Timbaland, and others in the 90's. Stevie was working with Devante on production, but he says their killer producer-combo came to a screeching halt one day in a Rochester, NY studio. In his interview with Drink Champs, Stevie said that one day they were all in the studio- himself, Missy Elliot, Timbaland, Ginuwine, Jodeci, and others- when Devante Swing walked in with his cousin, bodyguards, and two pitbulls on a leash, like some straight 'Nino Brown' type of stuff, LOL. What reportedly happened next shocked the hell outta him.
According to Stevie, Devante walked up to each of his artists and started smacking them. Stevie said he watched Devante smack Missy Elliott really hard in the face, then Ginuwine, Timbaland, and so on! Then he said Devante's cousin went behind him and smacked them again, while they all stood there and did nothing!
Stevie J. also said that Devante knew not to try that with him, but apparently Devante's cousin didn't get that memo. So according to Stevie, the cousin walked up to him like he wanted to deliver a smack down and Stevie was like 'You better not put your hands on me potna'…
Stevie says he and Devante's cousin started arguing and that's when K-Ci (of Jodeci) jumped in. According to Stevie, he then started trading blows with K-Ci, Devante's cousin, and Devante's bodyguard all at the same damn time! The fight got so vicious, that Stevie said somebody hit him over the head with a bottle and that he still has the scar over his eye to prove it.
Missy, Ginuwine & Timbaland Left Devante's Label, Thanks To Stevie J.

As soon as the fight was over, Stevie recalled telling Ginuwine, Missy, Timbaland that they were stupid if they stayed with Devante's label and continue to let Devante treat them like that. Stevie's words must have affected them, because he said soon after he told them that, they all left Devante's label and started their own thing. See what else Stevie J. said about that fiasco in the video up top (graphic language)…
Join us on Facebook for the most engaging discussions from the Old School! Old School News With A New Point Of View!


[ad_2]

Source